Inspired and Hopeful: Diocesan Parish Growth Summit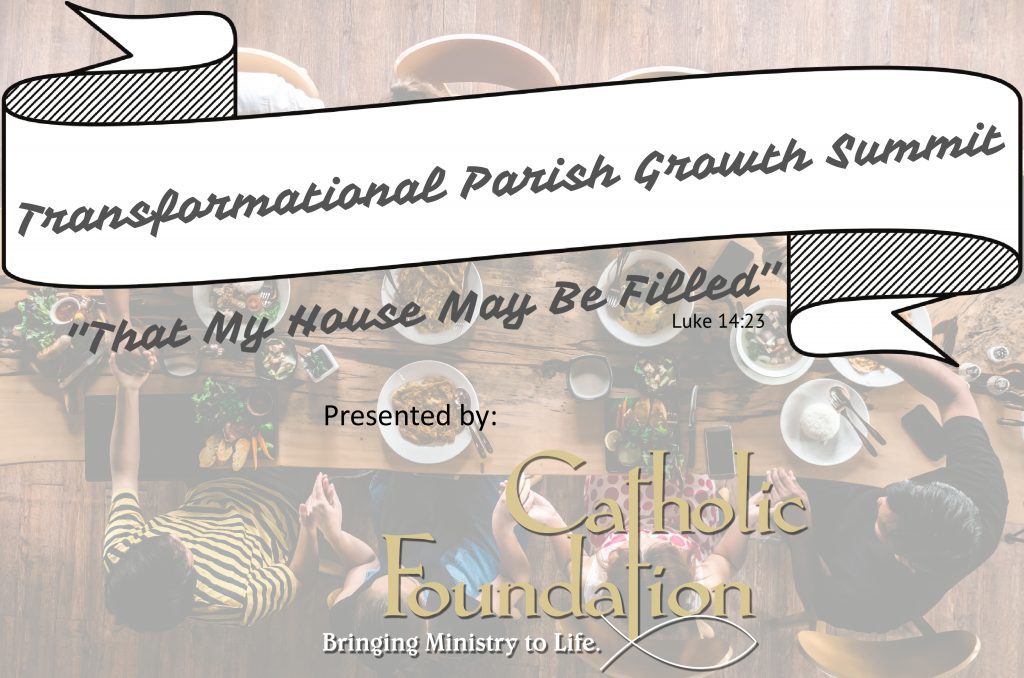 "Go out to the highways and hedges, and compel people to come in, that my house may be filled."

Luke 14:23
Pastors and parish leaders were recently invited to participate in a full immersion, three-day, sun-up to sun-down Transformational Parish Growth Summit April 25-27, 2022 to focus on the spiritual and practical ways to grow discipleship and the church. As an initiative of Courageously Living the Gospel, the Parish Growth Summit fulfilled the diocesan vision calling us to proclaim the Gospel, and invite all to encounter the love and mercy of Jesus Christ.
This first-ever event was made possible through a sponsorship grant from the Catholic Foundation 2021 Giving Challenge. The Giving Challenge, a direct appeal to the foundation's major donors, sponsors and past Gala event attendees, has focused on raising funds to support four goals of our diocesan mission to courageously live the Gospel – Catholic school tuition assistance, affordable housing projects within our five counties, regional youth and young adult ministry efforts and evangelization formation to help our people live out our call to missionary discipleship.
"Thanks to our donors who supported the 2021 Giving Challenge, the Foundation is excited to partner and support this essential work," shared Meegan Wright, Executive Director of the Catholic Foundation and emcee for the summit.
Twenty-nine parishes joined the summit, gaining insight into their mission territories, collecting resources and developing specific action plans and strategies to bring back to their parishes. Laura Rivera, Director of Faith Formation and Sacrament Preparation at St. James the Apostle Parish in Port Richey shared, "I just wanted to express my gratitude for the amazing 3-day Summit at Bethany Center. We left the Summit filled with information, inspiration, and hope for our parish. Thank you for all your efforts."
Click here to read more about the summit.