Committing to the Mission of Our Diocese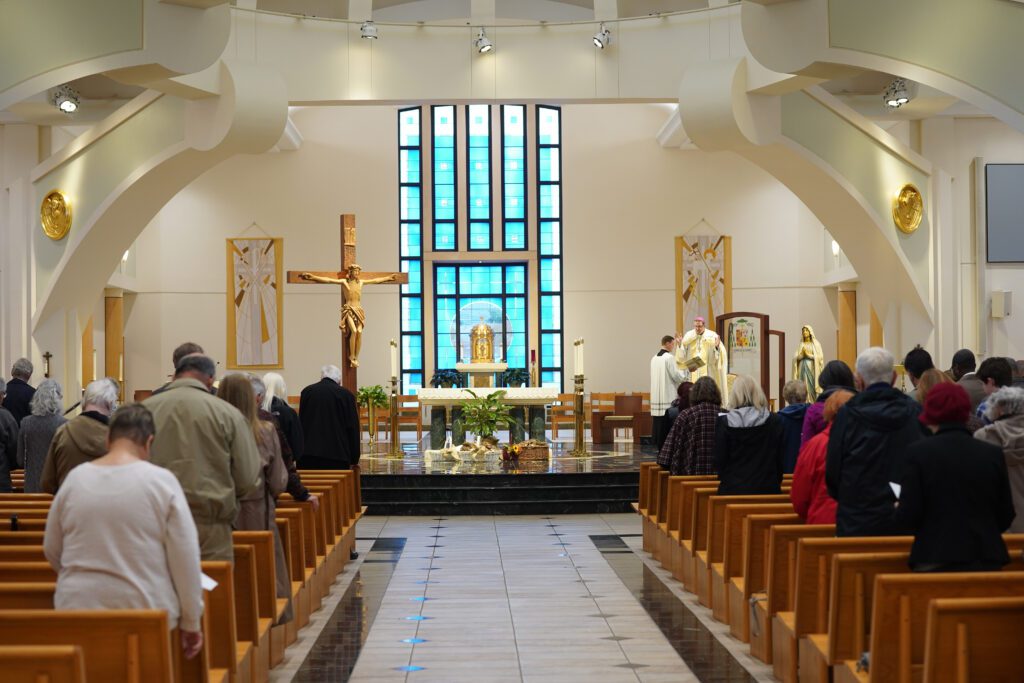 The Diocese of St. Petersburg is dedicated to Courageously Living the Gospel, our diocesan mission statement which defines who we are and how we live our faith as a local Church. To offer special thanks to those who have given so much to bring our mission to life, Bishop Parkes established the Mater Dei Giving Society in 2020.
Named in honor of the Blessed Mother, the society recognizes four distinct types of generosity to diocesan ministries, Catholic Charities, Spirit FM 90.5 and the Catholic Foundation through giving circles:
Mater Caritatis (Mother of Charity) Circle – sustained giving 10+ years in a row
Mater Unitatis (Mother of Unity) Circle – individuals making gifts of $5,000+ last year
Mater Spei (Mother of Hope) Circle – lifetime membership for all making a legacy gift to their parish, Catholic school or diocesan ministry
Mater Ecclesiae (Mother of the Church) Circle – businesses and organizations making gifts of $2,500+ last year
Based on their giving last year, we are pleased to acknowledge and recognize almost 5,000 members for 2023! Members will receive special invitations from Bishop Parkes for gatherings, prayer services, dedicated Masses and virtual events. The first outreach for 2023 will be a Lenten mailing from Bishop Parkes inviting members to send in prayer requests for him to include in his daily prayers in the weeks leading up to Easter.
To learn more about the Mater Dei Giving Society, click here.