Foundation Heroes: Dr. Thomas Barton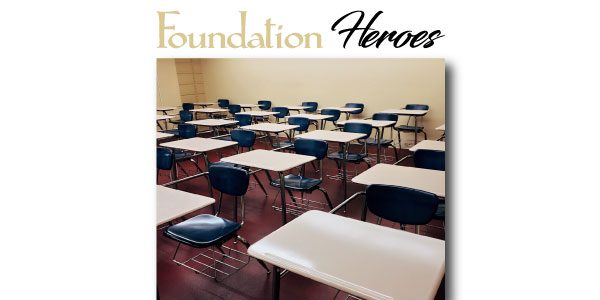 Dr. Thomas Barton was directed by his alma mater to the Foundation because he wanted to do something else to benefit his favorite Catholic high school. He already committed to help the school annually for the next ten years. He began by creating a charitable gift annuity naming the Catholic high school as the sole beneficiary.
After seeing the potential impact at the high school created by his charitable giving, he approached the Catholic Foundation, and said, "I don't really need the income, can we arrange to give the payments directly to the school?" After discussing his wants and the school's needs, they came up with a new solution—instead of his annuity payments being sent directly to the school, he decided to invest them in a life insurance contract with the school as a beneficiary.
"It was a no-brainer," Dr. Barton shared. "My original gift could potentially be quadrupled with no additional money out of my pocket. Plus, the Catholic Foundation made it so easy for me to get it done."
Dr. Barton's appreciation for the Foundation's help in creatively stewarding his gift influenced him to designate a portion of the final gift to the Catholic Foundation so that they can continue to educate others about the incredible impact that they, too, can have.
"Our school is truly grateful to Dr. Barton for his commitment to the ongoing education of our students," shared Rev. Mike Conway, SDB, president of the local Diocesan Catholic High School. "At the same time we are happy that he is able to make his contribution go even further by benefiting, not only his alma mater, but also the ongoing efforts of the Catholic Foundation."