2020 Diocesan Annual Report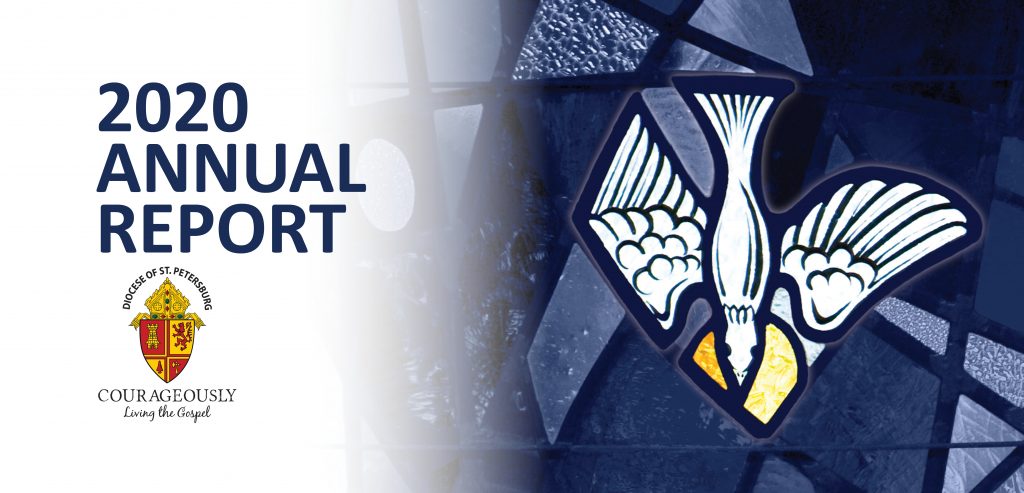 Even through difficulties and challenges, our more than 24,000 generous donors provided more than $10 million in support of our 50+ diocesan ministries and services through the 2020 Annual Pastoral Appeal. Gifts were also made to support special projects through the Forward in Faith Campaign, and Bishop Gregory Parkes launched our new Mater Dei Giving Society.
Just as each person must be accountable, the Church must also be accountable to its donors for the gifts provided, and show how those gifts impact lives for Christ. As Bishop Parkes explains in his introductory note, "Here in the Diocese of St. Petersburg, we know each gift represents the good stewardship of our people. We owe it to every person who has offered direct support to utilize their gifts in good faith."
Click here to view the online version of the 2020 Annual Report, download the print version, see impact numbers, view short ministry videos and learn more about how the Diocese of St. Petersburg is Courageously Living the Gospel thanks to our donors.