Rev. Msgr. Robert Morris, V.G.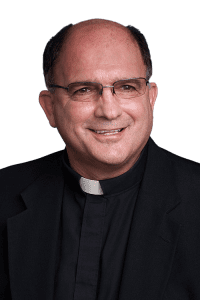 Pastor - St. Catherine of Siena, Clearwater
Reverend Monsignor Robert Morris served as pastor at St. Mary's in Tampa, St. John Vianney in St. Pete Beach, and currently serves at St. Catherine of Siena in Clearwater. In 2010, he was presented the Fr. Luis de Cancer Distinguished Priestly Service Award, an award given to a priest of the Diocese of St. Petersburg who best exemplifies selfless and dedicated service to the people of God.