Life Funds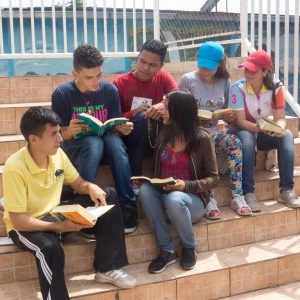 At the Foundation, we understand that the needs of the organizations comprising our diocese may vary and that placing funds into a permanent endowment may not be a one-size-fits-all solution. However, we also recognize that having a fund available for larger needs that may occur outside of budget planning would be beneficial. For these situations, we recommend a Parish, School or Ministry Life Fund.
Benefits & Beneficiaries
Earns a market rate of return – as of 7/31/2020 approximate conservative estimate of 5.25%.
Pastor, ministry leader, or principal manages the fund and can request two (2) distributions per year.
Funds can be distributed until the corpus is depleted.
Donors can direct to one of five (5) designated uses within the fund:
Parish Life Fund
School Life Fund
Ministry Life Fund
• Sacramental
• Education & Formation
• Facility
• Ministry
• General (non-designated)
• Tuition assistance emergency fund
• Scholarship – need based
• Facility
• Capital needs
• General (non-designated)
• Program/outreach
• Ongoing education & formation
• Facility
• Capital needs
• General (non-designated)
The Rules and Details
$10,000 minimum initial investment.
Comprised of new donations from supporters.
For parishes, assessment is not paid on initial donation at time of fund establishment, only on accepted distributions
and total distribution if fund is dissolved.
Use must always honor donor intent (the designated use chosen at time of donation).
How We Assist
The Catholic Foundation will:
Work directly with pastors, principals, leaders and donors to ensure the fulfillment of their charitable intentions.
Help identify areas of need.
Provide all paperwork and guidance during the process of establishing the fund.
Maintain records and provide reports to donors and beneficiaries.
Facilitate calculation and distribution of bi-annual distribution to beneficiary.
Serve as the primary point of contact for all information regarding the fund.
Build strategies, communications, and make suggestions to help build the fund.